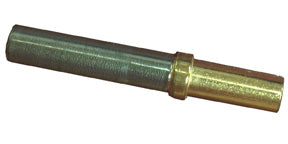 7972-14 - 16-20 GOLD PLATED SOLID CONTACT SOCKET
PART NO.
7972-14
Secure & Safe Checkout

Deutsch DT series connectors offer field proven reliability and rugged quality. The DT series connector family is by far the most popular connector for use in many automotive, industrial and Motorsport applications where a rugged weather resistant connection is required.
KEY SPECIFICATIONS
DEUTSCH NO.: 0462-201-1631
---